Kaydon Thin Section Bearing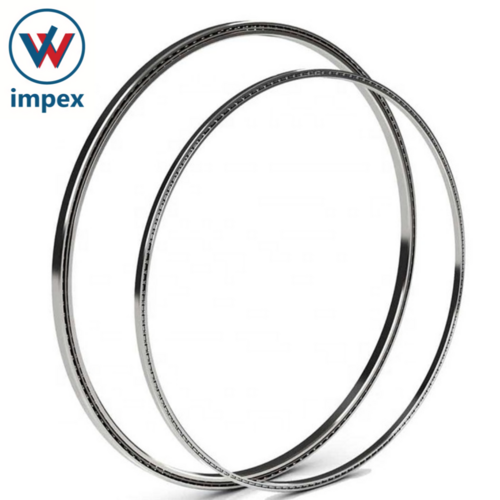 Kaydon Thin Section Bearing
Price And Quantity
Product Specifications
Product Description
The Kaydon Reali-Slim inch-standard bearing is one of the most widely used thin section bearings in the world. Kaydon The infinite bearing solutions save weight, create space, reduce friction, increase design flexibility, and provide excellent running accuracy.

Kaydon Thin Section Bearing are available in the industry's largest variety of materials, separator options, cross sections, internal fit up choices, lubricants, corrosion resistance options, contact angles, and precision levels. Our Reali-Slim bearings meet the most demanding specifications in a broad range of applications including:

The Kaydon Reali-Slim bearings series is based on a single cross section which remains constant as the bore diameter is increased (in sharp contrast to standard bearings, in which the cross section increases as the bore diameter increases). By using the same series of Reali-Slim bearings throughout a product line, the designer can standardize on common components.

Kaydon Reali-Slim sealed bearings offer integral sealed and integral shielded bearings, providing a very compact overall design with the additional advantage of protecting the bearing before, during and after installation.