Zirconia ZrO2 Ceramic Balls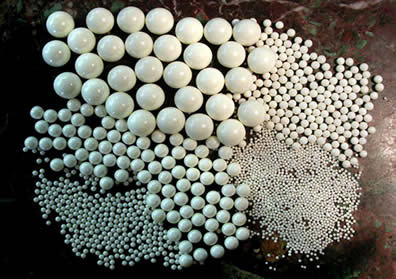 Zirconia ZrO2 Ceramic Balls
Product Description
High precision Zirconia(ZrO2) Ceramic ball.
Zirconia is inert to corrosive materials, with the exception of
Hydrofloric acid and hot concentrated sulfuric acid. Zirconia is
lighter than steel, non-magentic and has a maximum useful
temperature of 1800F or 968C.
One /Characteristic:
Zirconia ZrO2 ceramic ball is mainly used in harsh environment.
We may supply :
Grade :G10,G20
Size : 1/16 to 1
1. more longer use life.
2.Inert to corrosive materials with the exception of hydrofluoric acid and hot , concentrated sulfuric acid.
3.MAX use temperature of 980c.
Two: USE
1. Check valve 2. Bearing
Contact Us
SCF 503, 2ND Floor Motor Market, Manimajra, Chandigarh, Chandigarh, 160013, India
Phone :+918045801215