RHP Super Precision Bearing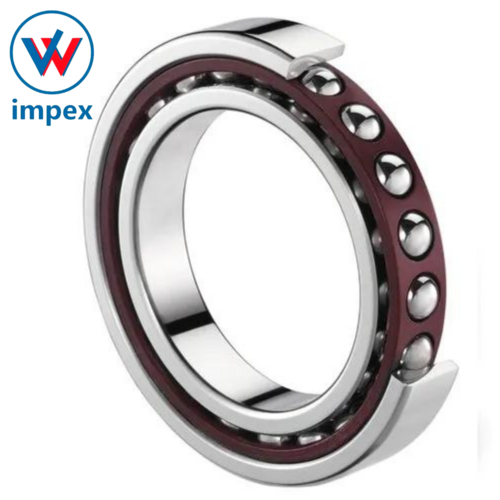 RHP Super Precision Bearing
Product Description
RHP Bearings have a long heritage, which is respected throughout the world. RHP Super Precision Bearing (Ransom, Hoffman and Pollard) was formed in 1969 as a result of the amalgamation of three of the UK's leading bearing manufacturers. RHP Bearings has gone onto field of various bearing types in a multitude of applications. NSK a major world force in rolling bearing technology is an organization committed to global localization. Recognizing the synergy with RHP since 1990, NSK joined force to create NSK-RHP which is strongly identified as a core brand by customers throughout the world.

Currently NSK-RHP has three specialties:

RHP Inch series bearing
RHP Bearing units incorporated into different housings
RHP Super Precision Bearings for Machine Tool Application

In the field of modern machine tool building, instrument making and other engineering activities, ever increasing demands are placed on bearing performances in the terms of higher rotational accuracies and speeds. These demands are reliably met with RHP Super Precision Bearings, which demonstrates the following distinct features:

Features:

Extreme accuracy
High rotational speed
Minimum friction and heat generation
Controlled rigidity

NSK-RHP Super Precision Bearings:

NSK-RHP manufacturers three basic types of Super Precision Bearings:

Single row angular contact ball bearings
Ball screw support bearings
Single row radial ball bearings
Angular contact ball bearings

This is the most adaptable and important bearing within the NSK-RHP range for use in machine tool spindles. The many combinations of contact angle and preload allow precise bearing selection to cope with most arduous of requirements, be they speed or capacity. The range has preferred contact angles 15 degrees and 25 degrees and laminated phenolic resin cages. Bearings can be supplied singly, in paired units or multiple sets.

The NSK-RHP Excel range has been introduced in response to industries need for higher speeds and has a larger number of balls. They also offer higher stiffness. They are dimensionally interchangeable with bearings with normal ball diameter. The NSK-RHP Ultra range is designed for particularly high speed application.

The NSK-RHP Excel, Ultra and normal ranges can be supplied with silicon nitride (ceramic) balls. These offer higher speeds and lower operation temperatures, as well as enhanced stiffness.

Ball Screw Support Bearings:

NSK-RHP has available a comprehensive range of ball screw support bearings, cartridge and pillow block
Units Ball Screw support bearings with their high rigidity, low torque, simple mounting and elimination
Of the need for preload adjustment provide ideal support solution
RHP ball screw support bearings are

Designated BSB have 60 degrees contact angle and are manufactured to P3 tolerances. The balls are separated by one piece, glass fiber reinforced nylon molded cage.

Contact Us
SCF 503, 2ND Floor Motor Market, Manimajra, Chandigarh, Chandigarh, 160013, India
Phone :+918045801215