GMN Angular Contact Ball Bearing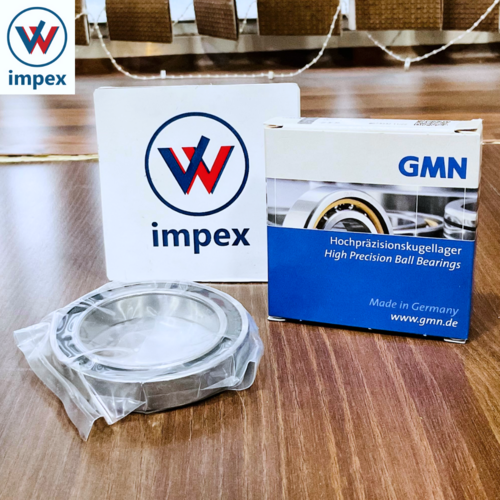 GMN Angular Contact Ball Bearing
Product Description
GGMN Angular Contact Ball Bearing
MN produces high precision spindle bearings with more than 95 years of manufacturing experience. Spindle bearings are also referred to as angular contact bearings, and they transmit and externally applied load from one ring to the other along a specific contact angle. GMN Angular Contact Ball Bearing also produces machining spindles, free-wheel clutches, non-contact seals and many unique products for special projects. GMN prides itself on being fast and agile to adapt products for special applications.

Bearing Series S:

GMN standard spindle bearing.

Bearing Series SM:

Geometry of inner ring modified for extremely high speeds. Reduced load rating and static rigidity compared to bearing series S.

Bearing Series SH:

A special design of series SM. Optimized oil feeding, one land on inner ring.

Bearing Series SMI:

A special design of series SM.

Optimized for total loss lubrication and extremely high speeds, it eliminates the need for the high oil feed, seal, and cooling system complexity of an oil injection system.

Separable Type:

Simple mounting due to separate installation of inner and outer ring (when necessary). Balancing of rotating parts with installed inner ring.

Bearing Series BHT:

The cage retains the balls in the outer ring, which means the balls do not fall out when the one-land inner ring is removed.

Bearing Series BNT:

Corresponds essentially to bearing series BHT. However the contact conditions are the same as for bearing series S.

Bearing Series: X And BHT.X

Non-separable type:

High precision ball bearings of extra wide design with shields on both sides for high speed and grease lubrication are used in drilling, milling or grinding spindles for special operating conditions.
Contact Us
SCF 503, 2ND Floor Motor Market, Manimajra, Chandigarh, Chandigarh, 160013, India
Phone :+918045801215